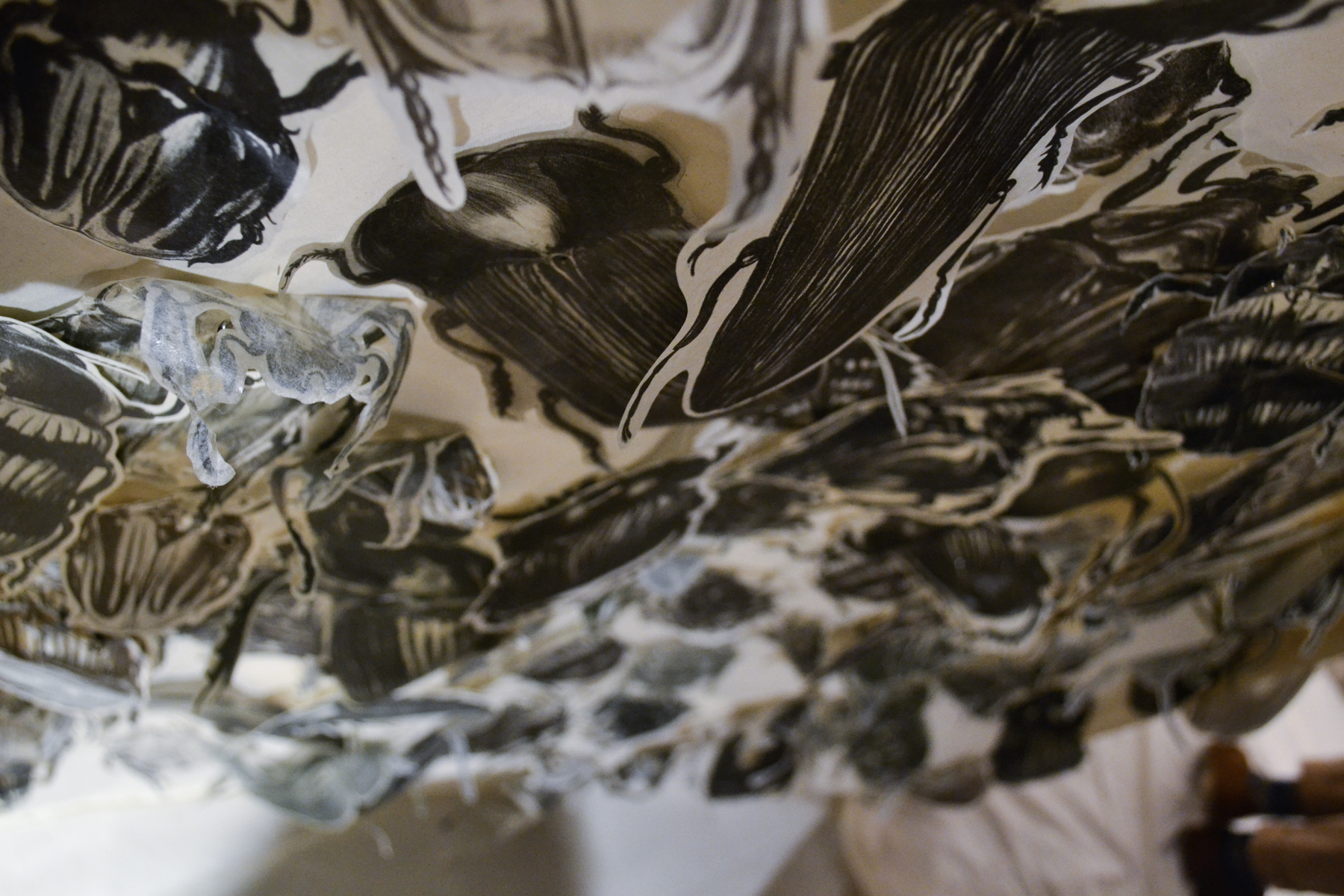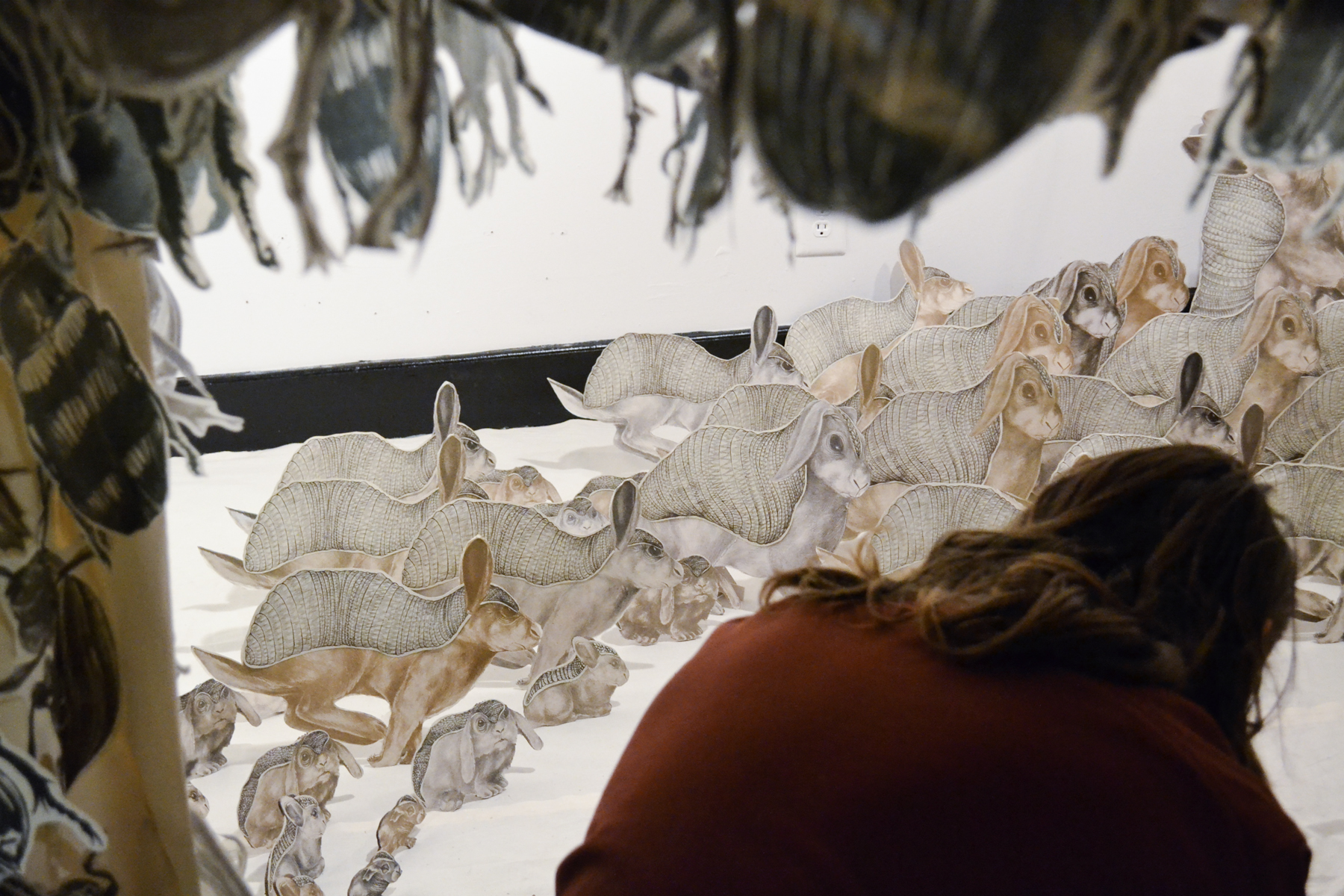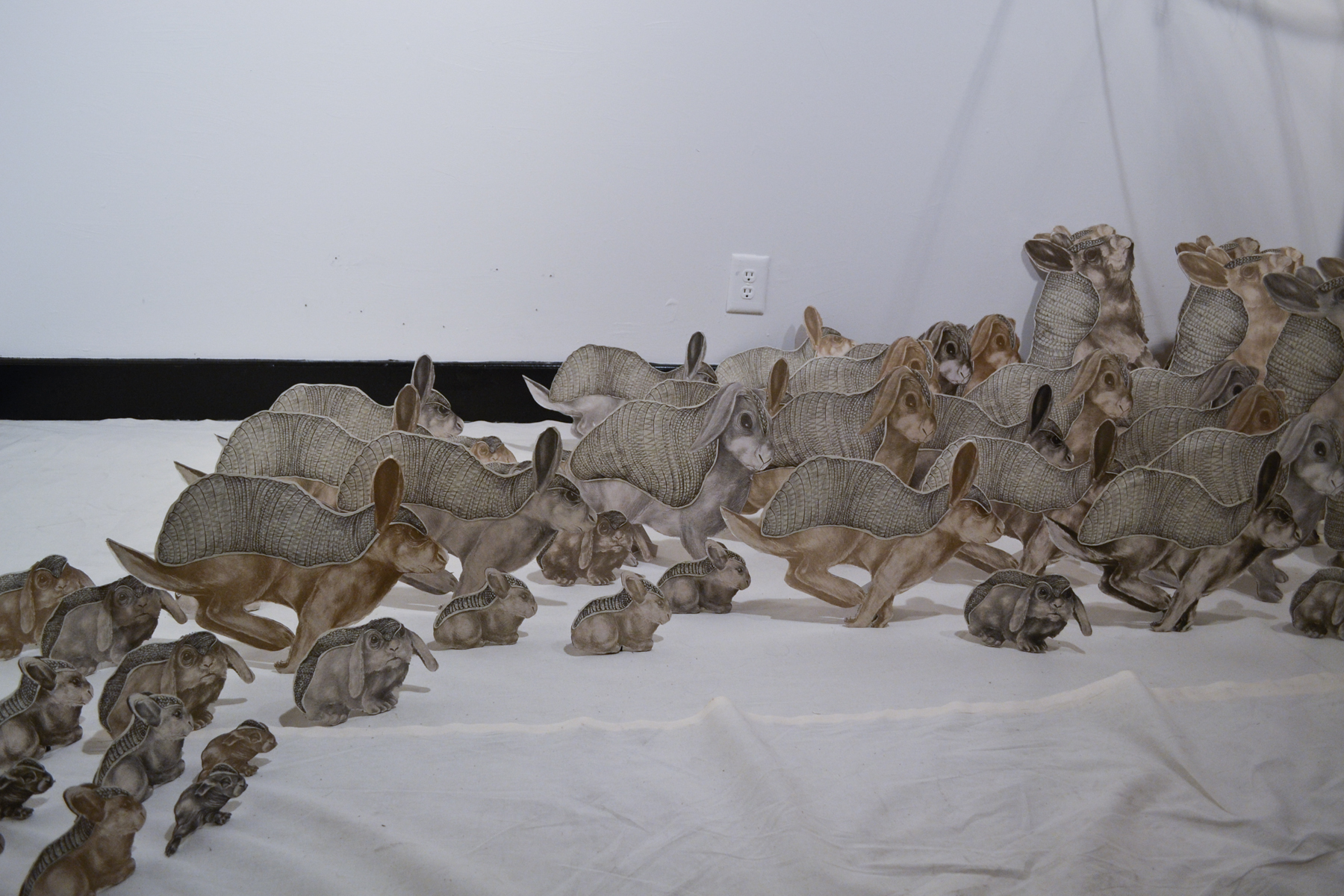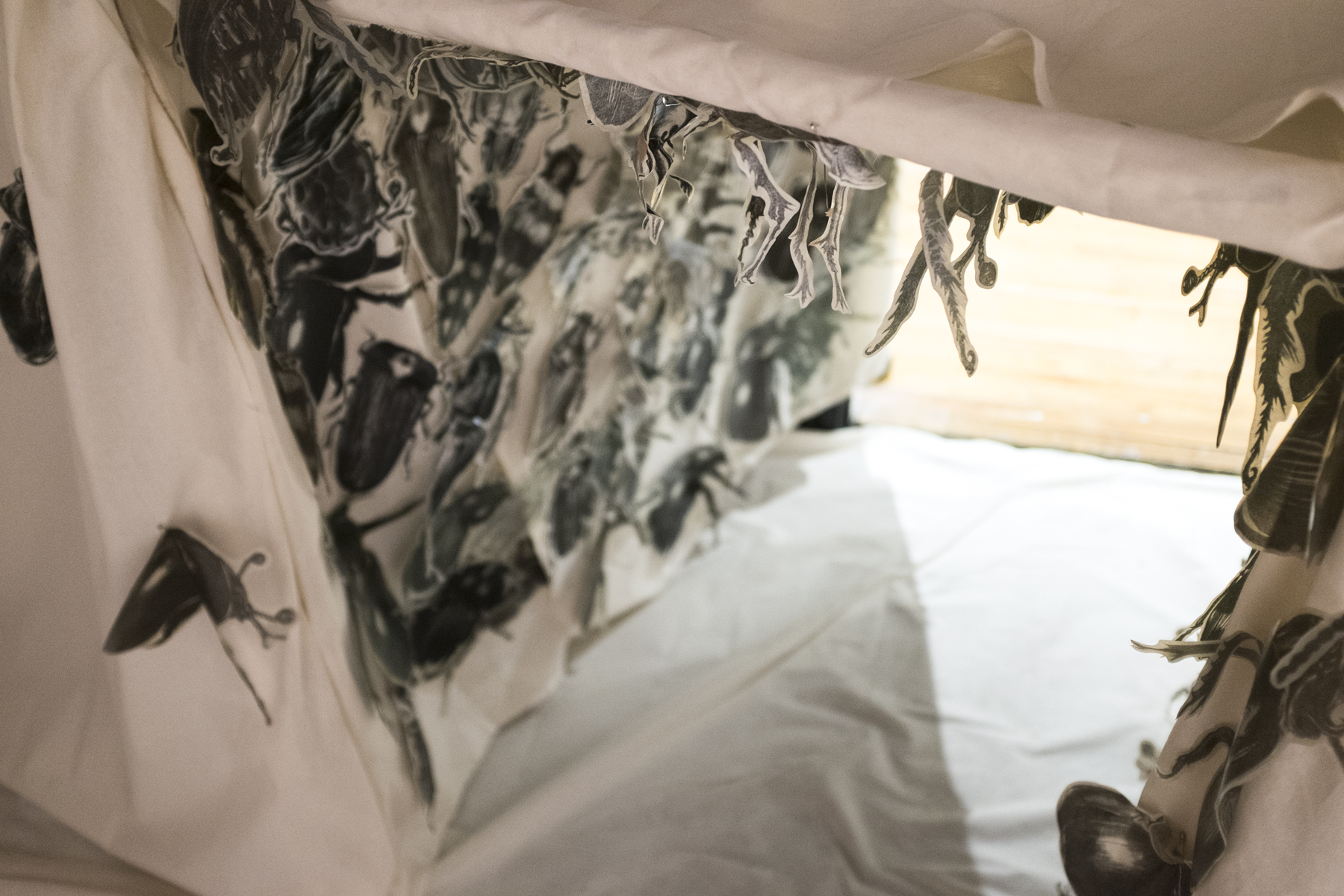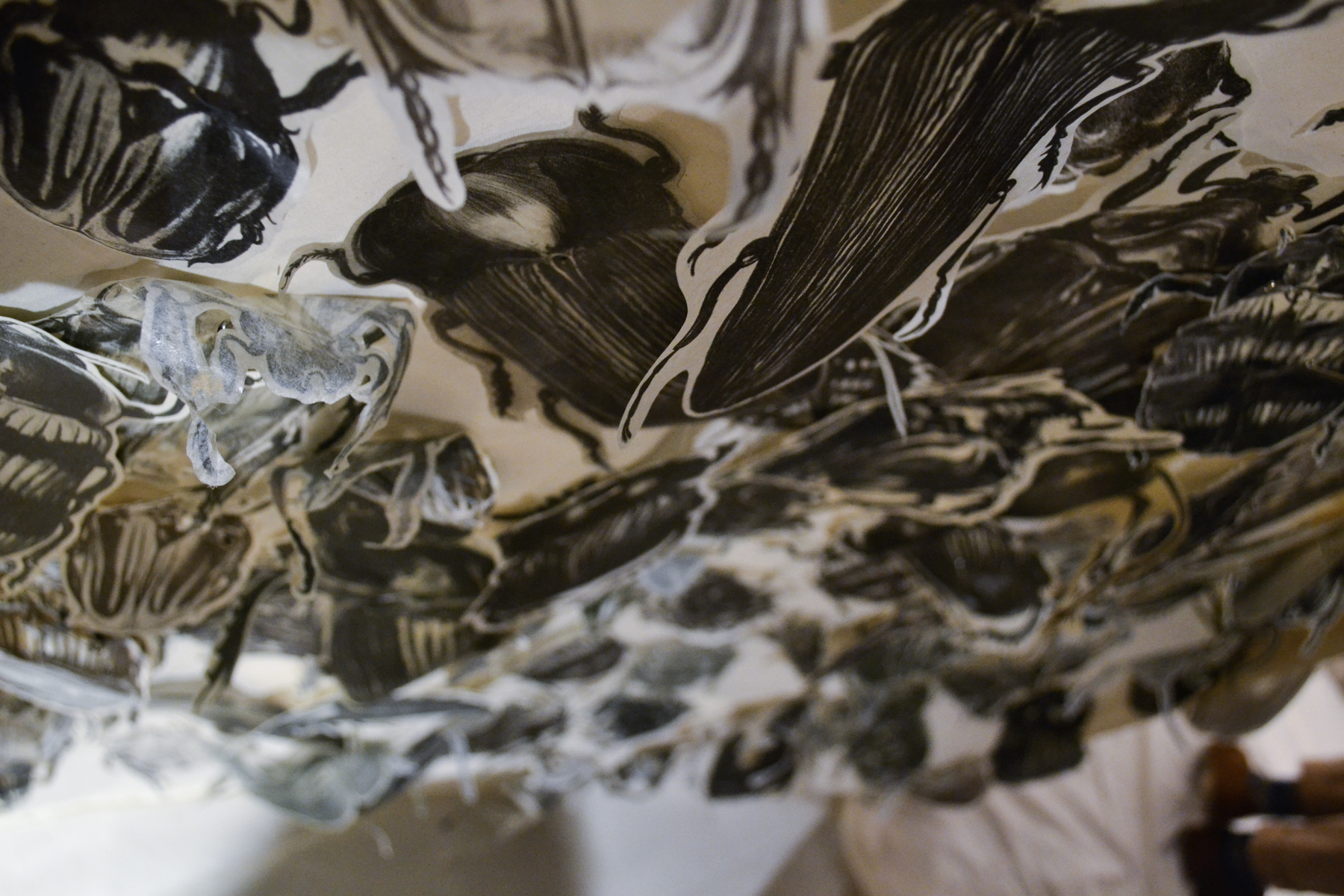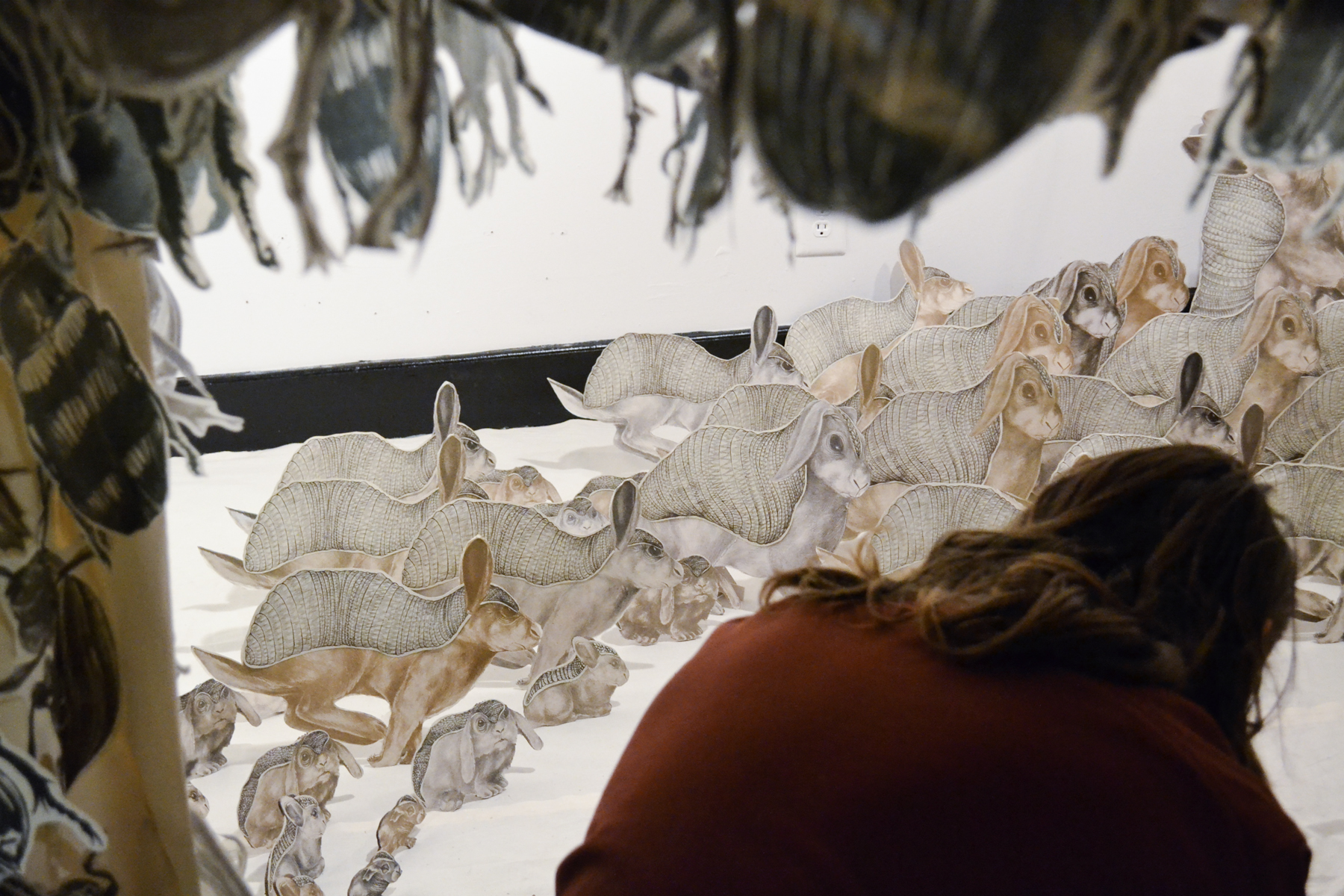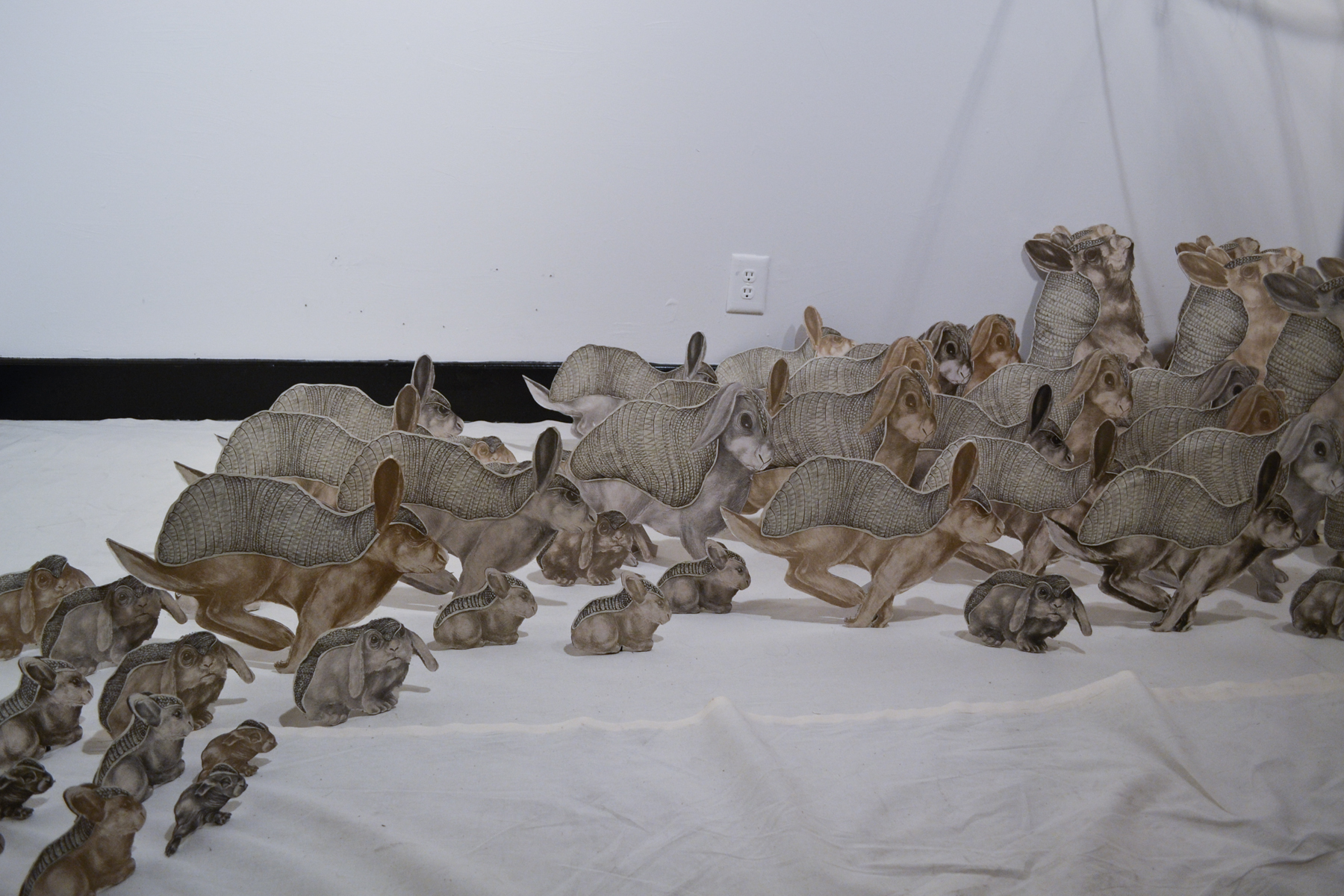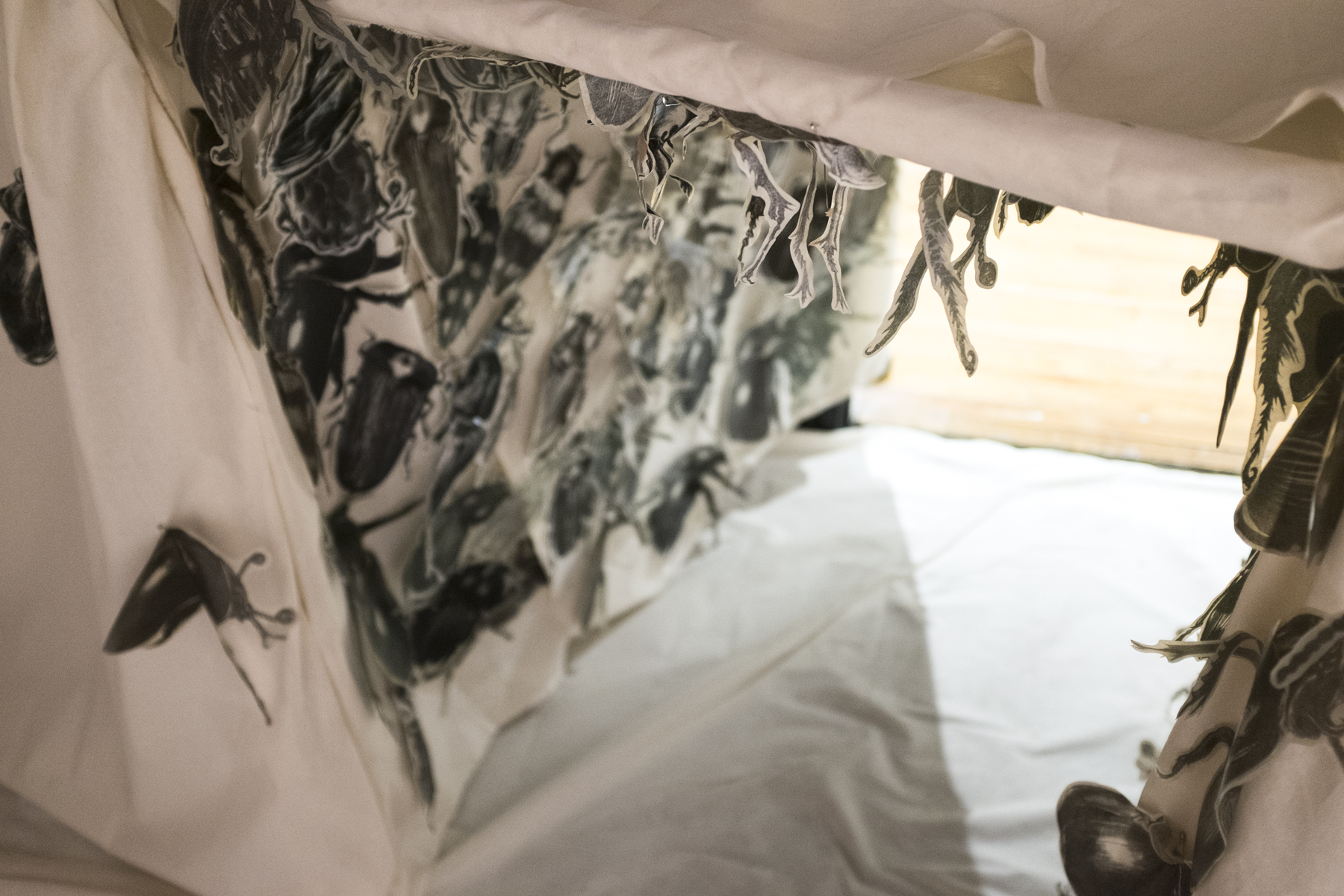 March to Evolution
Installation in approx. 12 x 12" studio
at SCAD's Alexander Hall, Savannah, GA, 2014
Compiled of: Intaglio, Lithography, Beeswax, Paraffin, Gloss Medium, Plywood, Muslin, Rope, Twine, Entomology Pins, Safety Pins and Nails
- Beetles: Lithographs, printed on Kozo Shi, Kitakata, and Rives BFK, Variably Glossed or Waxed with Beeswax or Paraffin, Attached with Pins
- Rabbits: Lithographs, printed on Kozo Shi, Applied using Chine-Colle to the Laser-cut Plywood Boards
- Armadillo Backs: Intaglio, (Deeply Etched) Line Etches, printed on Rives BFK: Grey, Individually cut and attached to Mounted Rabbits
- DNA Strand: Intaglio, Burnished Aquatint with Line Etch, printed on Kitakata, Adhered with Methyl Cellulose, each piece is approx. 8 x 24"
Photography and Editing: Kory Jean Kingsley
A short video of the Installation, please view in HD.
The purpose of this video is to provide an idea of what the Installation was like to a viewer. Apologies for the shaky quality.
A little process work. More of this can be viewed in the "Confronting a Nightmare Series" section, since the work was created simultaneously and broken up into different forms. This installation is part of the same body of work and even somewhat the same narrative as that series.